Avery will show his support for children with cancer by shaving his head
with Team Pack 96 on March 6th.
Please help him raise money to help find the cure for childrens cancer
St Baldricks Foundation is 2nd only to the US goverment
in funding childrens cancer research.

Click here to visit Avery's donation page at St Baldricks website.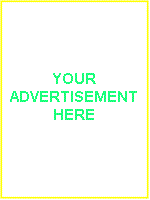 Just the FAQs ma'am
We have so much information for you that we had to divide up the FAQs into general categories.
Within the Products FAQS you will find all information regarding:
Webbers
Webbing
Air Cannons
LED Lights
More as we expand the product lines.
Within the Operations FAQS you will find all information regarding:
Ordering
Warrantees
Shipping Methods
Payment Methods
Vendor & Wholesale Opportunities